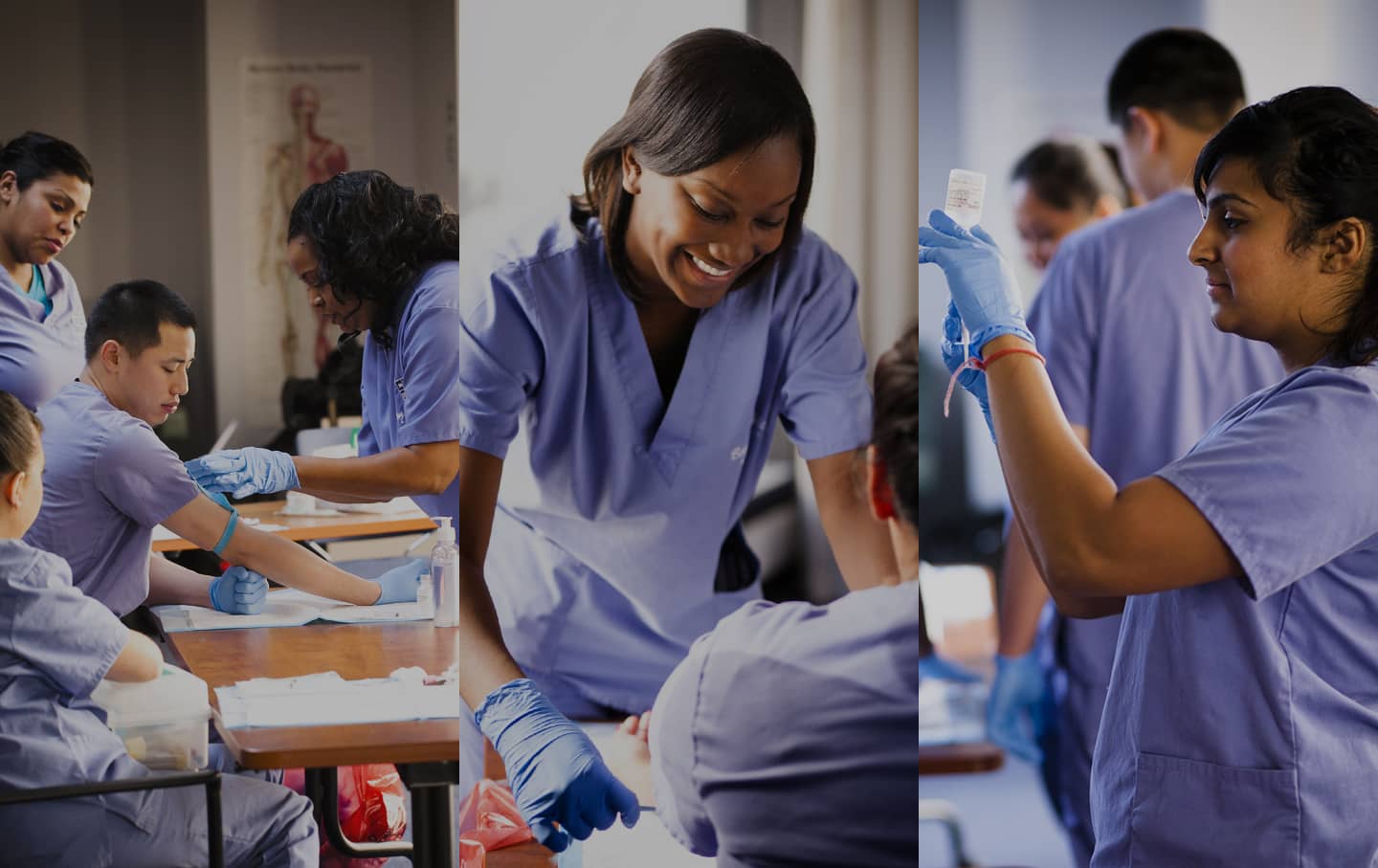 Training Bay Area Workers for Family-Sustaining Careers in Healthcare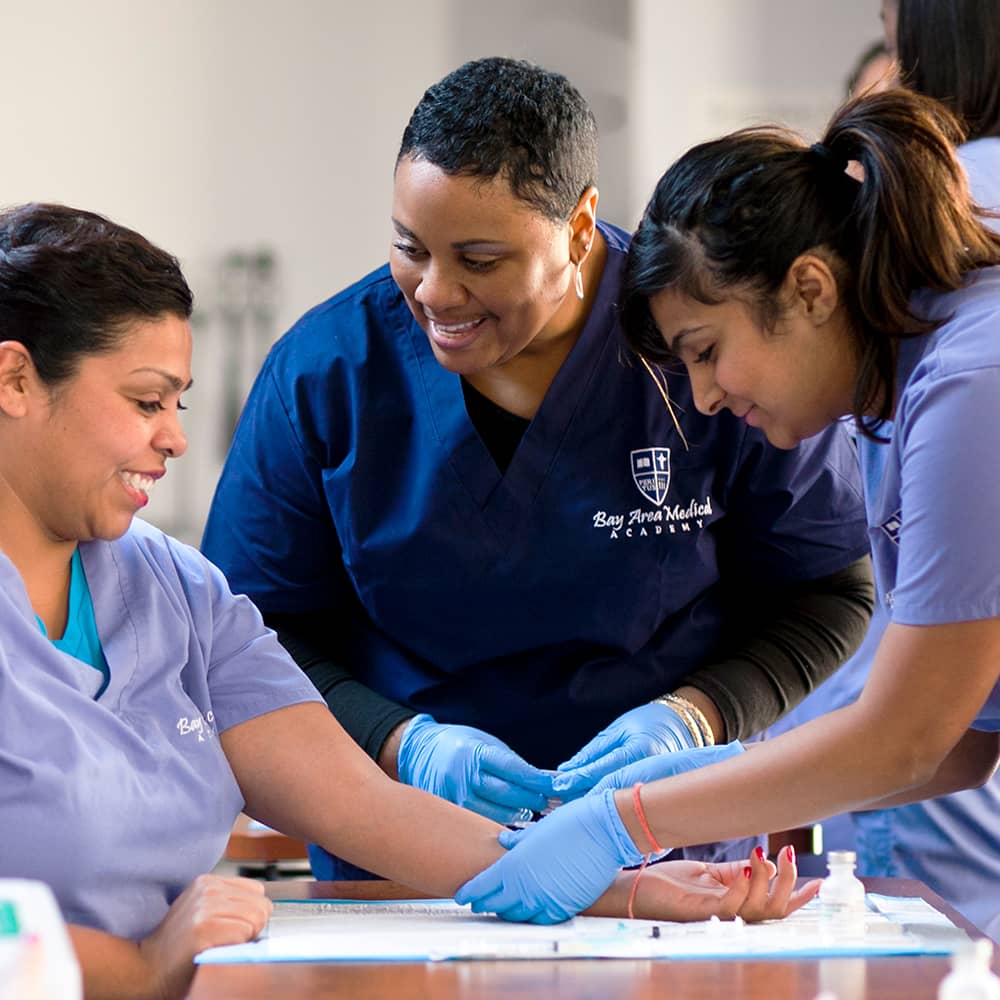 What We Do
STEP into a Job! is a 501c3 nonprofit organization whose mission is to tackle the problem of unemployment, one person at a time.
In partnership with employers, we equip individuals with the knowledge and skills needed for upward socio-economic mobility while preparing the healthcare workforce of the future.
Our innovative donor-supported workforce development program provides pathways and skills for workers impacted by the pandemic. Our funders support skills training for people performing essential work—including medical assisting, phlebotomy, COVID-testing, and vaccine administration.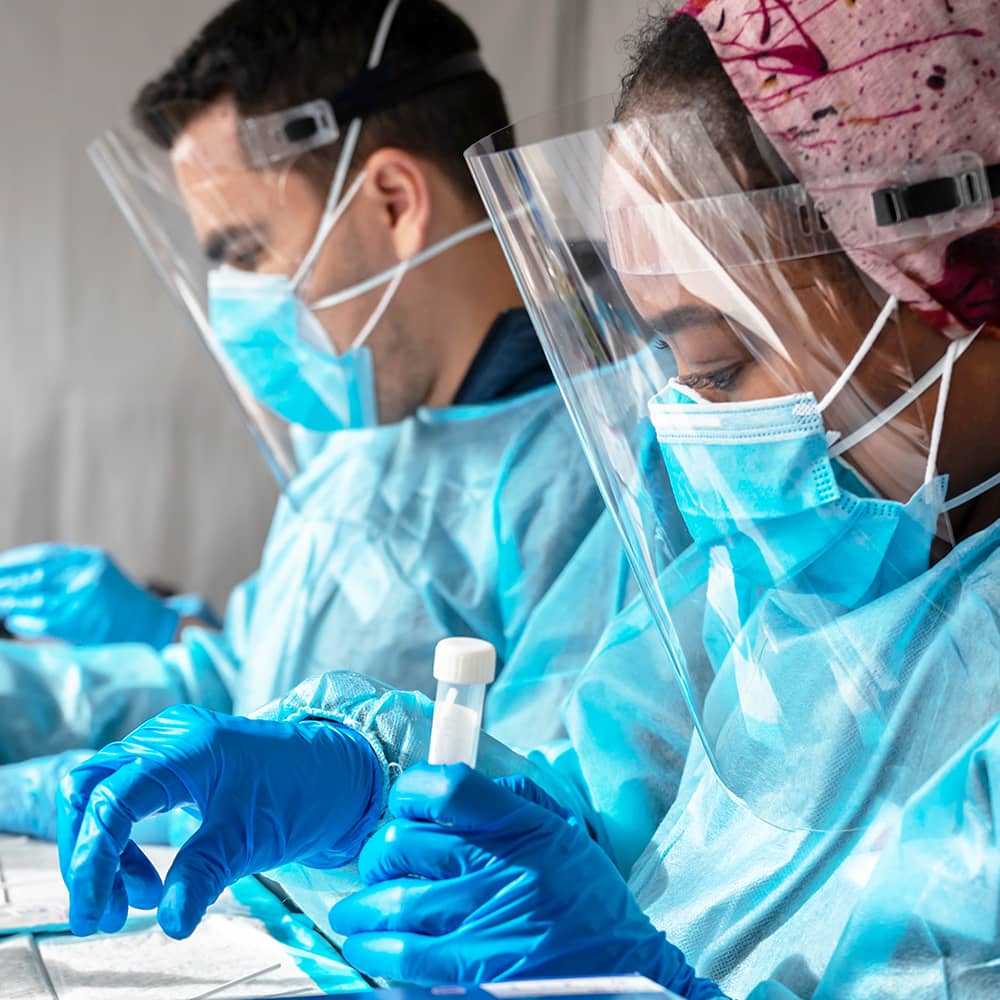 About Our Program
Helping Students Become Confident, Professional Medical Assistants and Phlebotomists
Step into a Job is powered by BAMA's Medical Assistant with Phlebotomy program, in which students receive rigorous training in core competencies associated with Medical Assisting and Phlebotomy with the aim of preparing graduates to work professionally in the field.
Through our 9-month training program, students gain confidence in their abilities and learn how to perform routine tasks, such as vital-signs testing, patient preparation for exams and procedures, COVID testing, vaccine administration, as well as administrative duties needed for successful entry into the healthcare field.
Topics covered in the curriculum include:
Anatomy and physiology
Pathology
Medical terminology
Laboratory techniques
Clinical and diagnostic procedures
Medical law and ethics
Medical billing
Other office procedures
The final 200-hour clinical externship is a vital component of the program and a resume booster for students, giving them real-world experience in the role. It provides our students with first-hand experience, so they graduate knowing they have the skills for the job.
By the end of the program students are well-prepared to begin their careers. Graduating from an accredited school with certification, which makes them a highly sought-after and competitive job candidate.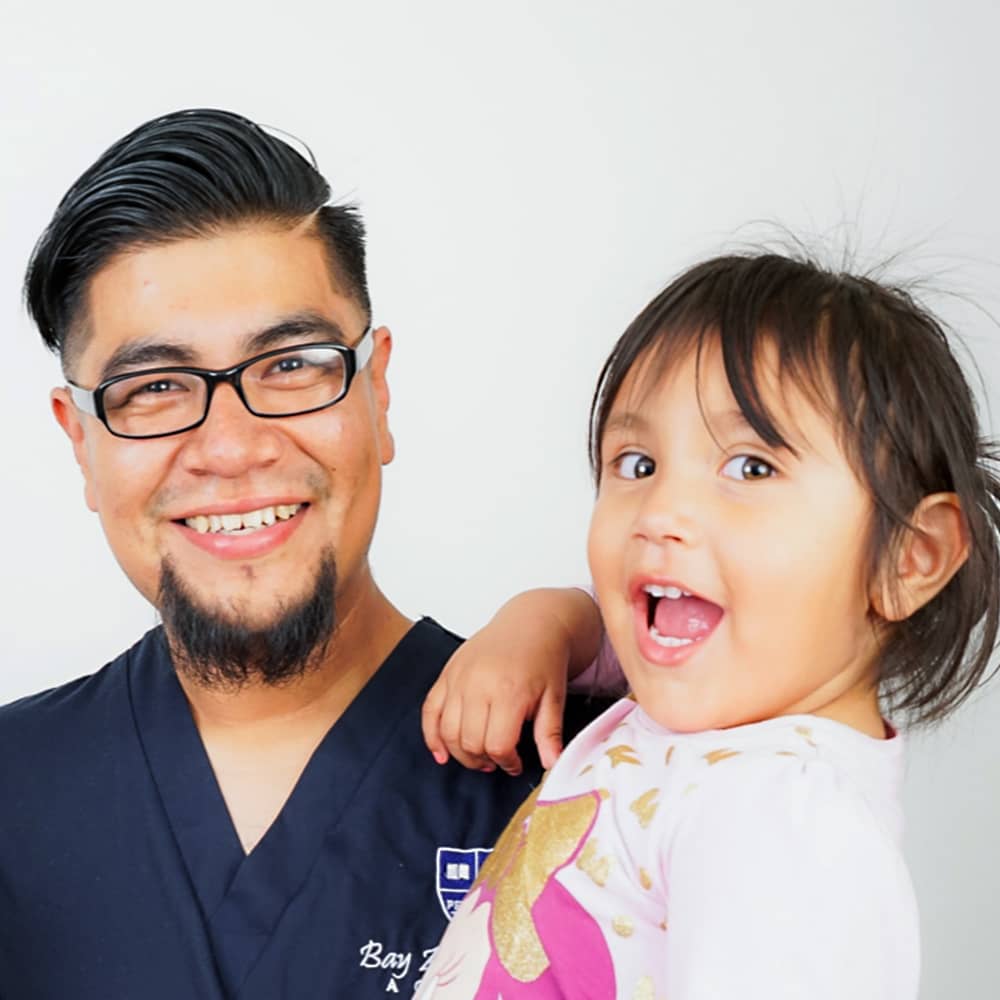 Making a Difference
Our unique program focuses on training and skills development and makes lasting change in the lives of our graduates. Our graduates report feeling better prepared and confident knowing they have the skills to enter the workforce, and transition to new jobs that offer family-sustaining wages.
Our Model
Supportive Services
Comprehensive services to help individuals identify and address their own unique barriers to employment.
Technical Training
Students are equipped with the knowledge and specialized skills needed to be successful in their area of study.
Employer Engagement
Employers take a central role in training and directly participate in curriculum development and conduct career events on campus.
Placement Services
Career services helps graduates with resume writing and job placement.
---
into a Job!
Clinical externships provide participants on-the-job experience with employers who, being invested in the process, are more committed to hiring them. During their externships, participants benefit from in-house training that is normally reserved for new hires. These clinical externships enable participants not only to acquire and practice their technical skills, but also to obtain the crucial work experience needed to qualify for employment.
---
By ensuring that students are provided with active employer involvement, the STEP model simultaneously meets the needs of job seekers and job providers alike.
---