Training the Future Skilled Workforce for Medical Assisting, Covid Testing, and Vaccine Administration

Workforce Training for Medical Assisting, Covid Testing and Vaccine Administration

Funder-Sponsored Career Training Makes an Impact
The Problem
Pandemic-Related Job Losses Are Hurting Families
Women and low-wage workers lost 5 million jobs in 2020—with Hispanic and Black women suffering a disproportionate share of the lost income and work. While the Bay Area job market is slowly recovering, not all jobs are coming back – including the low-wage, low-growth, and insecure positions that many of these workers held.
The Solution
Step Into a Job Helps Bay Area Workers Re-Skill for Today's Healthcare Jobs
While the pandemic revealed the insecurity of so-called "essential" jobs, it also dramatically increased the need for skilled workers in the healthcare sector. Step Into a Job helps workers launch new careers in the high-growth healthcare industry. We invest in real people who've been hit hardest by the pandemic by providing accredited, donor-supported technical training, supportive services, and job placements. We help workers get on the pathway to stable work, family-sustaining wages, and career growth opportunities, while filling the gap for medical workers to support public health in our communities.
2020 – 2021 Impact
71%
of Students Graduate
86.1%
of students are successfully hired in healthcare jobs within 1 year after program completion
$49,060
average starting salary for graduates, increasing family income from $23K
Help Bay Area Workers Retrain for Essential Jobs in Healthcare—including Medical Assisting, COVID Testing, and Vaccine Administration

Meet Our Graduates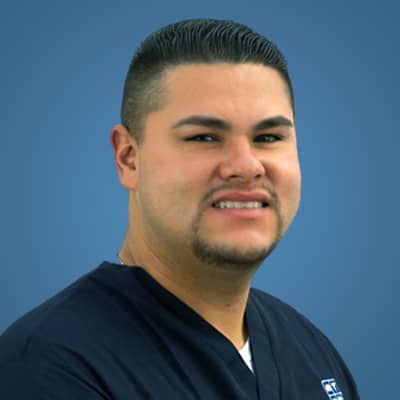 Edgar Soto
Edgar Soto, a Bay Area Medical Academy Medical Assisting with Phlebotomy Program graduate, is one of many healthcare workers currently working in a gown, goggles, mask, and gloves ensuring a patient's COVID-19 testing experience is safe and stress-free. After graduating Bay Area Medical Academy in March 2020, Edgar was hired by Stanford Health Care.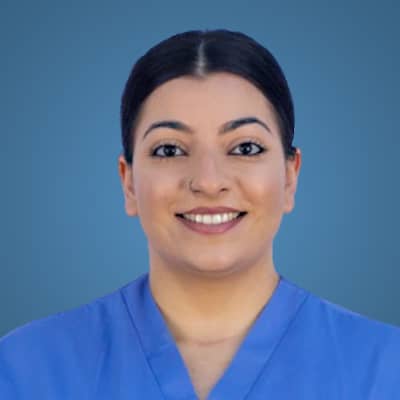 Hawra Al'Shimary
Hawra Al-Shimary worked as a Loss Prevention Ambassador at Nordstrom before enrolling at BAMA. Now, after graduating from the Medical Assistant with Phlebotomy Program in February 2020, Hawra works at Concentra Urgent Care Clinic as a Physical Therapist Support Specialist. She got hired after her externship at Concentra in San Francisco.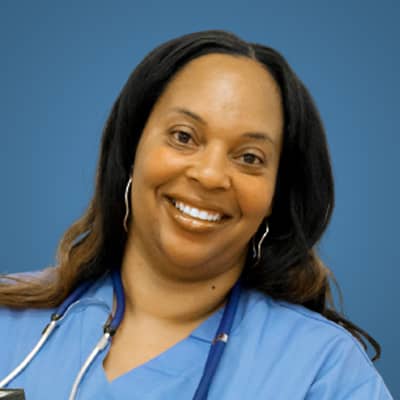 Davina Counte
Since graduating Bay Area Medical Academy, medical assistant grad Davina Counte's has established a successful medical assisting career and is currently working at UCSF. Davina's family has been a driving force behind her career success.
Launch Your Career in Healthcare
Step Into a Job provides a subsidized 9-month training program in Medical Assisting with Phlebotomy at no cost to students. The program includes coursework, hands-on labs, and real-world skills training through our externship program. We provide ongoing support to ensure you jumpstart your new career in healthcare.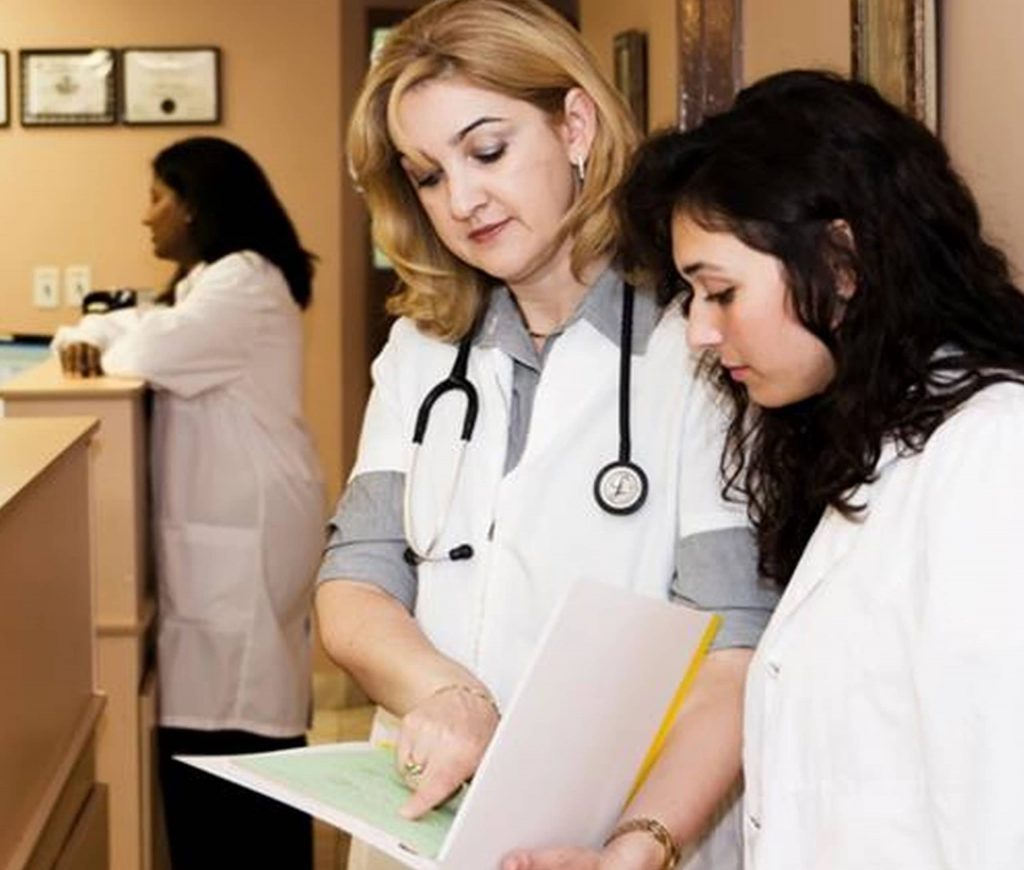 Are you a Bay Area employer in need of a qualified workforce?
Partner with us for workforce development
Students are eligible for 4-6 week externships
Graduates are ready for full-time work
We also develop custom training programs for in-house staff
Learn More
Sign up for our Newsletter and learn more about our program.
Newsletter Sign Up
"*" indicates required fields