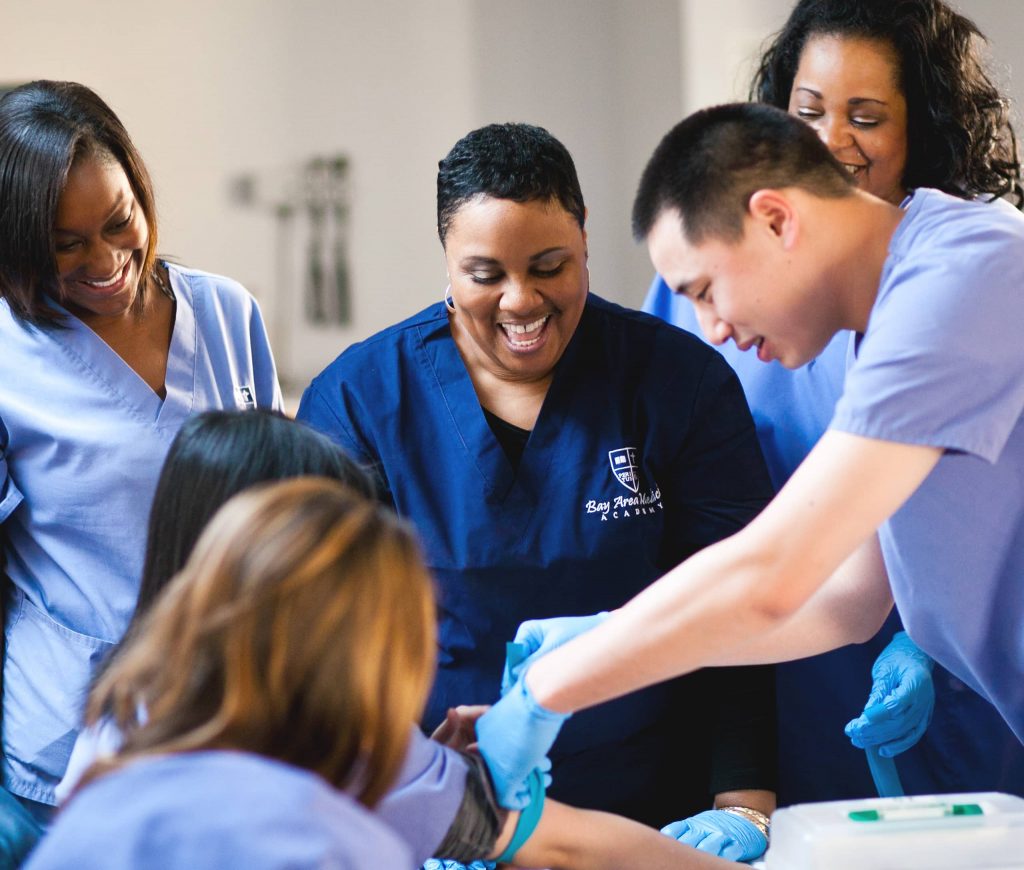 Step Into a Job trains Bay Area workers for high-growth, family-sustaining careers in healthcare
Our innovative donor-supported workforce development program provides career pathways for workers, many of whom were impacted by the pandemic. Funders support training for people performing critical work in the healthcare field—including Medical Assisting, COVID-testing, and vaccine administration.
Become a Student
Step Into a Job provides a free 10-month training program in Medical Assisting. The program includes coursework, hands-on labs, and real-world skills training through our externship program. We provide ongoing support to ensure you jumpstart your new career in healthcare.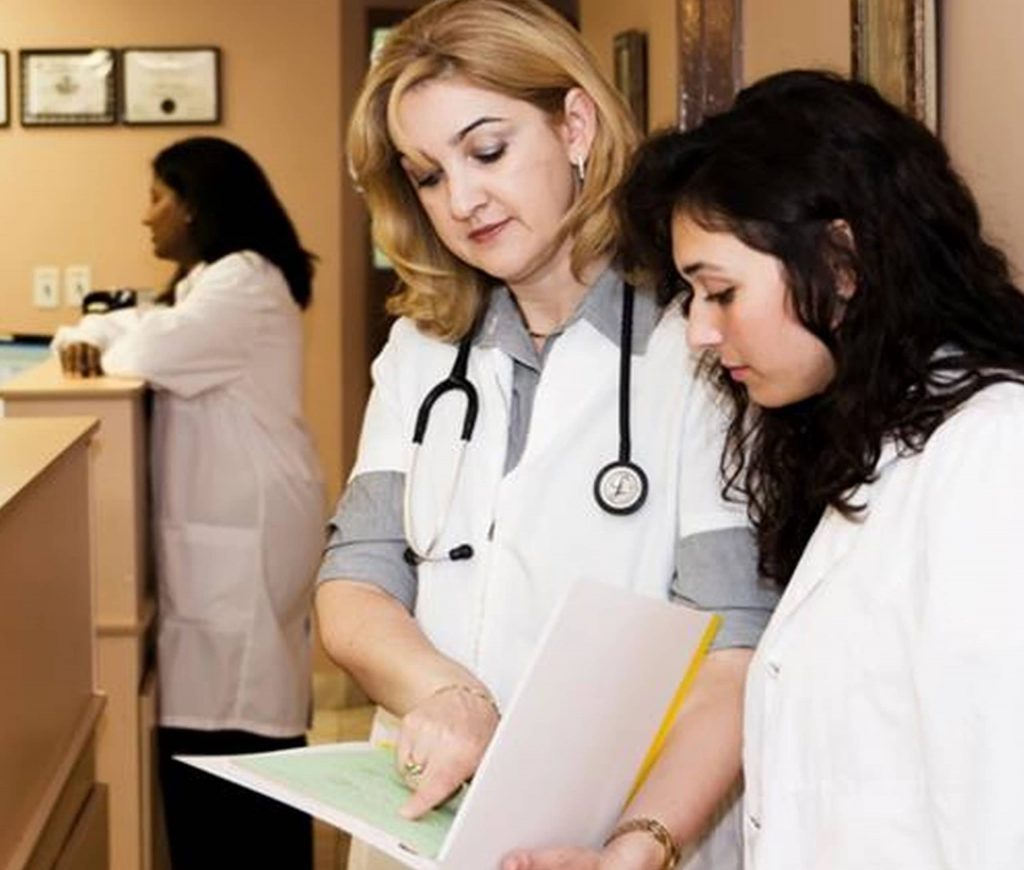 Are you a Bay Area employer in need of a qualified workforce?
Partner with us for workforce development
Students are eligible for 4-6 week externships
Graduates are ready for full-time work
We also develop custom training programs for in-house staff
Help Displaced Bay Area Workers Retrain for Essential Jobs in Healthcare—including Medical Assisting, COVID Testing, and Vaccine Administration

81%
Student Graduation Rate, includes students' program completion after 18 months
77%
Student Job Placement Rate, includes students' employment rate 1 year after program completion
$44K
Average Family Income, students' family income jumps from $23K to $44K on average, after completion
Learn More
Sign up for our Newsletter and learn more about our program.
Newsletter Sign Up
"*" indicates required fields